What the Class of 2023 should expect from the job market
6 min read
Millions of college seniors are donning their caps and gowns this week to walk across the stage and grab their hard-earned diplomas.
They'll also be walking into a labor market that is very much in flux, with some bright spots for employment opportunities alongside some toppling of expectations.
Jobs growth last month beat analysts' expectations in numbers released on Friday. Nonfarm payrolls increased 253,000 for April, more than the estimated growth of 180,000, according to the Bureau of Labor Statistics. The low unemployment rate edged even lower, from 3.6% to 3.4%.
But the report was the latest in a host of mixed signals about the health of the job market awaiting new graduates. Earlier this week, the latest Job Openings and Labor Turnover Survey for March showed new positions in the U.S. falling for the third consecutive month. Openings were down 384,000, the lowest level since April 2021.
In an April survey by the National Association of Colleges and Employers, an industry group for recruiters and higher ed professionals, businesses said they expected to hire 4% more graduates from the class of 2023 than they did from the class of 2022. But that was a drastic decline from the group's December projection of about 15%.
Then, the ADP payroll report said private businesses added 296,000 jobs in April, more than double that of the previous month.
Experts said a combination of factors got us here. Some industries, like the tech sector, have felt the brunt of the 10 interest rate hikes the Federal Reserve has implemented since March last year. In other areas, while the economy has generally recovered from the pandemic disruption, employers can't find enough workers.
"There still are sectors and enterprises that are having trouble getting the workers they need, and all one needs to do is travel in the United States to experience that," said Mark Hamrick, senior economic analyst for Bankrate. 
Those sectors include health care and leisure and hospitality, which posted gains in Friday's job report by about 40,000 and 31,000 openings, respectively.
Gabbie Ferron, 22, will have a position waiting for her when she graduates from the University of Portland in Oregon on Sunday with her nursing degree. Ferron applied for the nurse resident opening at nearby Legacy Emanuel Medical Center one day in mid-April, received a call to interview for the role, and was hired the day after her interview. The process lasted all of two weeks.
"It is, like, shocking," said Ferron, who will participate in an 18-week apprenticeship at the hospital before becoming a registered nurse. It was the only job application she completed, and she agreed to take the night shift for an additional $6 per hour.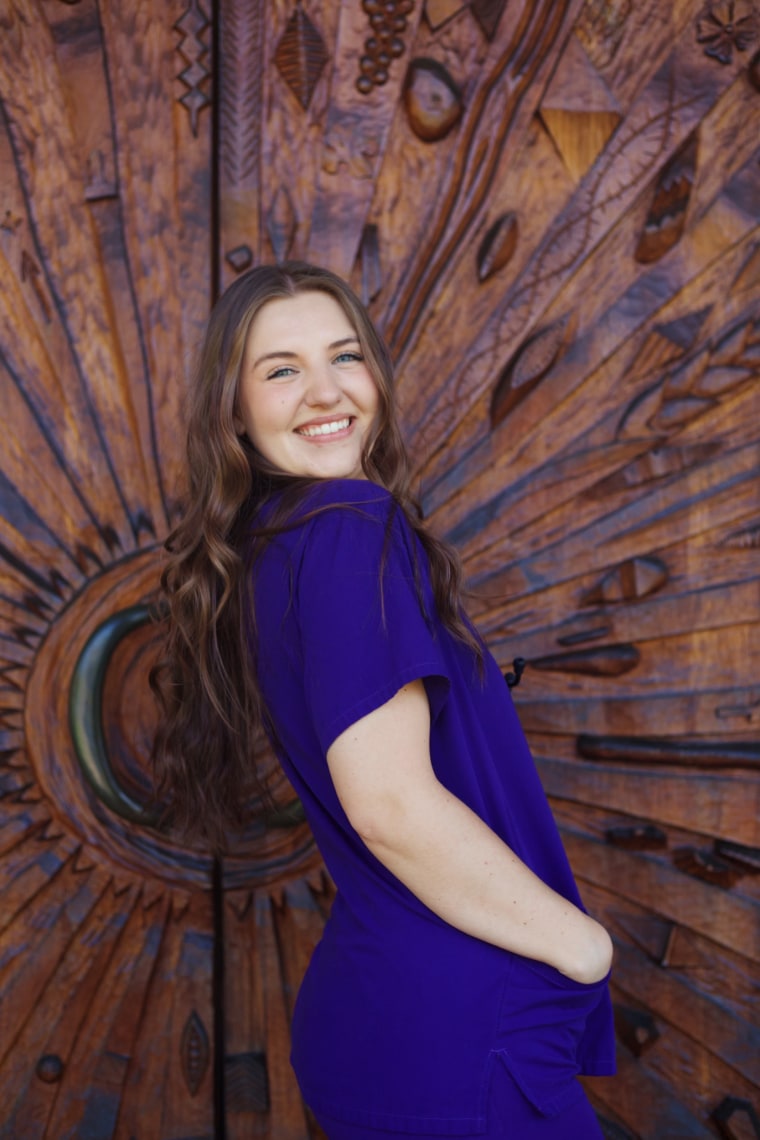 A report released Tuesday by the recruiting software company iCIMS found that the class of 2023 expected an average salary of about $66,500, more than $8,000 higher than what employers expected to pay entry-level employees but lower than the previous year's expected pay of $70,000.
Ferron declined to say what her full pay rate will be, but said it was "more than I was expecting" and was "very comparable to all the other hospitals around here." 
"I was stressed because every week in class, my nursing professors would be like, 'OK, who has jobs?'" said Ferron. "And even in February, March, like half the class already had jobs."
A recent state-commissioned study showed that Oregon, like much of the country, is contending with a shortage of registered nurses. It would need to fill at least 13,500 positions to meet the need, the report said.
Figures that ZipRecruiter shared with NBC News showed steep demand for roles in health care and education. Openings for nursing jobs increased by more than 12% since April 2022, while posts seeking high school teachers, for example, spiked 64%.
Listings for jobs in the technology industry plummeted by more than half.
"We don't want all of the talk around layoffs in tech companies to dissuade students from entering the workforce," said Daniel Voloch, chief program officer at Girls Who Code, a nonprofit group that trains and advocates for young-to-early career women and nonbinary people to enter the tech industry. 
"Working in the tech industry can mean so many different things, and that can mean working in health care, art or government," said Voloch. "They can take all of the skills and experiences that they've been developing and apply it to a career in tech, even if it's not at one of the big tech companies."
Some blue-chip brands have continued to invest in tech hiring amid the now-regular cadence of the industry itself hemorrhaging employees. Walmart recently subleased 21,000 square feet of office space in midtown Atlanta — populated by Georgia Tech University and its pupils — for what the company called its "Global Tech Atlanta Hub." It will count Cisco and WeWork among its new neighbors.
Another sector where graduates are finding difficulty landing: communications. In the Labor Department's report, openings in the information industry — which includes publishing and telecommunications — posted only 1,000 new positions. ZipRecruiter data shows that openings for positions in the media industry have decreased by nearly 64% over the last year.
Carly Wood, 22, will be graduating from Ohio-based Marietta College on Saturday. The graphic-design and strategic communications double major described her job search as the opposite of Ferron's swift recruitment: After applying to 180 jobs, she's only had about six interviews. None of them have materialized into employment.
"I got to a point where I was literally kind of like anxious if I wasn't actively applying to jobs throughout the day," said Wood, who works as a barista at Starbucks. She said the roles she's applied to range from graphic designer to social media manager. 
"I think that this field, particularly, is a little more saturated than people realize," she said. "I think I've actually applied to every single job posting in the greater Columbus area at this point."
Economists emphasized a message of adaptability for students graduating into a shifting landscape. 
"There are opportunities. They may just not be exactly where you would have wanted to find them," said Julia Pollak, chief economist at ZipRecruiter. 
Pollak said industries where "first-time" job seekers tend to start their professional journeys — positions that might not require a college degree, for example — are adding headcount, which could translate to "getting promoted quickly." 
According to data from the N.Y. Fed, the underemployment rate for the U.S. job market — meaning the share of college graduates working a role that doesn't require a college degree — is at 40%, the lowest in two decades.
"I think it is forcing some students to keep an open mind about where they start their careers," said Pollak.
Eric Christensen, 26, graduated from the University of Utah last week with a communications degree. Despite applying to at least 10 full-time journalism positions in the Salt Lake City area, Christensen received only one callback. The company hasn't followed up, he said.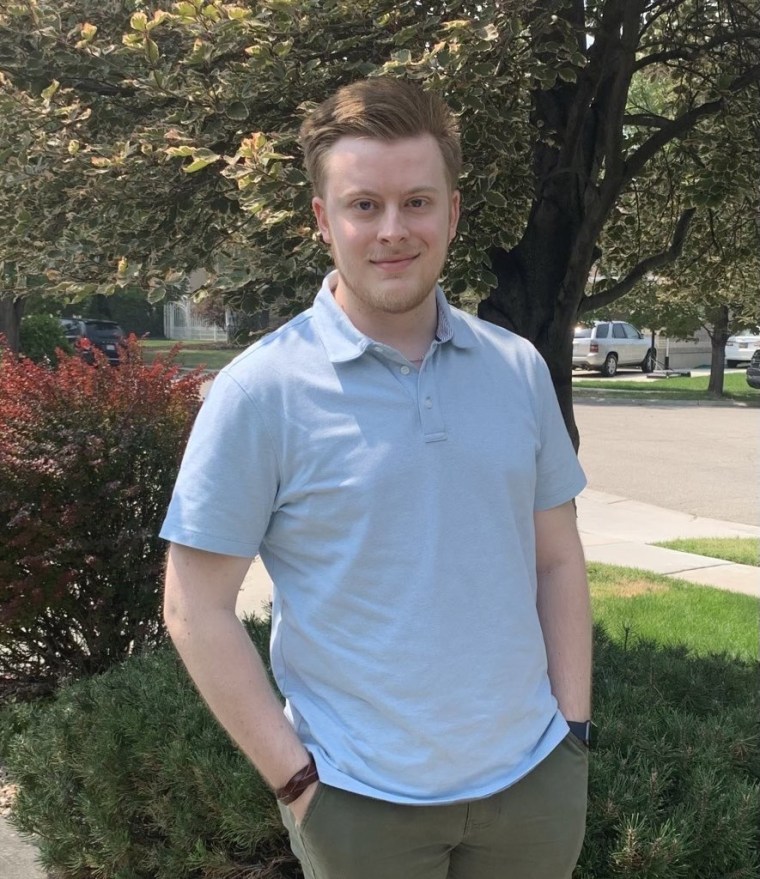 Christensen said, for now, he'll wait out the economic uncertainty and stick with his part-time student services work at a local community college. He was married in February, and he and his wife recently got an apartment with a friend to split the rent.
In the meantime, he's applying to other positions in higher education where he can put his new degree to use, such as managerial positions similar to the part-time work he does in student services.
"It's been a relatively long search," said Christensen. "And I've certainly felt the need for that full-time job compared to what I'm doing with my life right now."
CORRECTION (May 8, 2023, 2:30 p.m. ET): A previous version of this article mischaracterized the U.S. underemployment rate. At 40%, it is at its lowest in two decades, not highest.
link