Walmart Careers: How To Get a Walmart Job
4 min read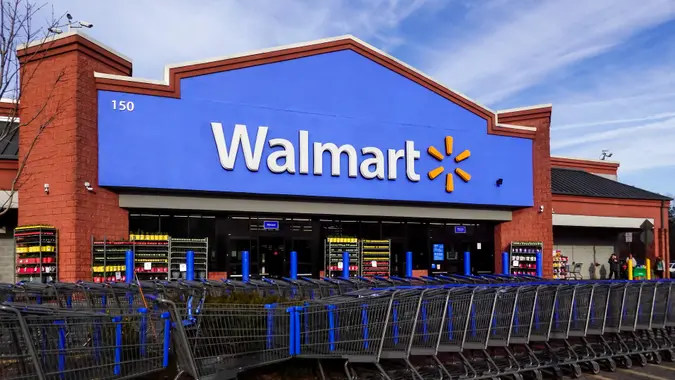 Alexander Farnsworth / iStock.com
Walmart offers many job opportunities, ranging from part-time cashiers to corporate leadership roles. If you're considering a career at Walmart, it's important to understand the hiring process and learn strategies to stand out. Here are tips to boost your chances of landing a job at the global retailer.
1. Understand the Role You're Applying For
Learn about the requirements for the role you want. This will help you with your resume and interview preparation. Also take time to understand the different roles at Walmart. There are many positions within the company, including retail, distribution and fulfillment, and corporate roles.
2. Apply Online
Apply online through Walmart's official career website. You can filter job openings by location, department, and job type. Paper applications are not accepted.
Make sure to set aside enough time to complete the application, which could take anywhere from 45 minutes to an hour. You're allowed to exit the application and come back to it later. If the role you're applying for includes an assessment, this will require additional time.
If you need assistance while applying for a Walmart role, you can call the candidate help line at 800-955-7267. The help line is available from Monday to Friday, 7:00 a.m. to 4:00 p.m. CST.
3. Tailor Your Resume
Always tailor your resume to highlight experiences relevant to the role you're applying for. If you're applying for a cashier position, emphasize any previous customer service roles. For corporate or specialized roles, highlight specific achievements and skills relevant to the position. Walmart receives many applications each day, so make sure yours stands out. 
A resume isn't required for hourly roles. However, you will need to list your job history on your application. If you do have a resume, you can upload it when you apply online.
4. Prepare for the Walmart Assessment Test
For many positions, especially at the entry level, Walmart requires candidates to take an assessment test. This test evaluates personality traits, problem-solving skills, and job-related aptitude. Familiarizing yourself with potential questions and practicing beforehand can give you an edge. Be aware that some parts of the assessment might be timed.
5. Visit a Walmart Store
Walmart recruiters recommend visiting a store and speaking with associates before your interview. This will give you more information about how the stores operate and the challenges specific departments face. Recruiters want candidates to be knowledgeable about the stores and able to discuss their store experience. 
Arm yourself with knowledge about Walmart. Understand the history, corporate culture, and recent news or initiatives. Walmart's corporate website and LinkedIn page are good places to get more information. Demonstrating that you've done your homework shows your genuine interest in the company and sets you apart from other candidates.
6. Prepare for Behavioral Questions
Walmart's interviews often focus on behavioral questions. These aim to gauge how you've handled situations in the past, predicting future behavior. Questions like, "Describe a time you went above and beyond for a customer," or "How did you handle a disagreement with a coworker?" are common.
Most experts recommend using the STAR method (situation, task, action, result) to answer questions. Prepare examples from your experience that showcase problem-solving, teamwork, and customer service.
7. Dress Appropriately
First impressions matter. For retail or in-store positions, smart casual attire is suitable. However, if you're interviewing for a corporate role, business professional attire is recommended. Look your best even if you're scheduled for a virtual interview.
8. Show Enthusiasm and Positivity
A positive attitude can make a lasting impression. Walmart values employees who are enthusiastic about serving customers and can bring energy to their teams. Strive to maintain a friendly demeanor and show genuine interest in the role.
9. Review Walmart's List of Suggested Interview Questions
At the end of the interview, you'll have an opportunity to ask questions. Use this chance to further demonstrate your interest in the job. Questions about the company culture, growth opportunities, or specifics about the role can be beneficial.
Walmart provides a list of questions candidates should consider asking. Some of the suggested questions are:
What have you enjoyed about working at Walmart?
What skill sets are you currently missing on your team that you would like to have?
I'm very interested in this area of the company–what advice can you give to help me succeed?
10. Follow Up After the Interview
Send a thank you email or note after the interview. Express gratitude for the opportunity and confirm your interest in the position. This gesture not only showcases your professionalism but also ensures you remain fresh in the interviewer's mind.
Final Take
Pursuing a career at Walmart can be a rewarding journey. The company offers numerous growth opportunities and the chance to be part of a global retail leader. Taking time to prepare for your interview can significantly increase your chances of getting hired. Whether you're aiming for an entry-level position or a corporate role, the key is preparation, persistence, and professionalism.
Editor's note: This article was produced via automated technology and then fine-tuned and verified for accuracy by a member of GOBankingRates' editorial team.
More From GOBankingRates
link