Job Sharing Is Helping Parents Keep Their Careers on Track
6 min read
After four children, four different jobs and two big promotions, the 15-year partnership between Christiane Haasis and Angela Nelissen is still going strong. Their secret, according to Nelissen, has been boundaries.
"We get along really well and she knows me incredibly well, but it's not like we are best buddies hanging out on holidays and mingling on the weekends. It's not like she and I have a love affair," says Nelissen.
Nelissen and Haasis, who are based in Hamburg, Germany, have been in a job share for the past 15 years at Unilever. The job share has been a way for them to have it all — the high-flying career, time for family, and time for themselves, without the compromise on ability or ambition that often accompanies a traditional scale back to part-time.
Job sharing allows anyone, but most often post-parental leave returners, to essentially work part-time hours but in a full-time role that is shared with another person. The split varies between companies, but a common pattern is three days a week each with one crossover day. They are performance managed and even promoted as one unit.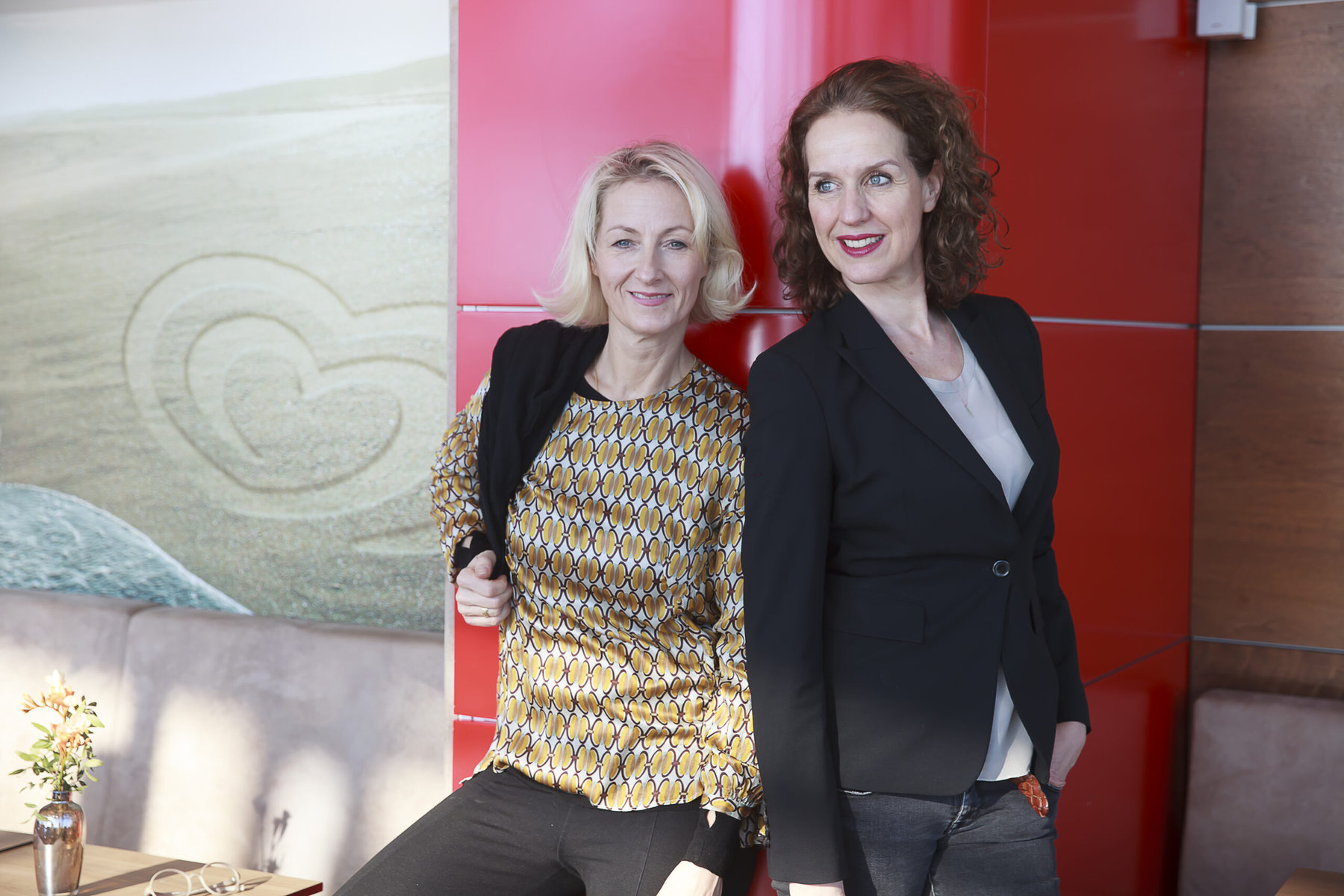 Job sharing arose as an antidote to the "motherhood penalty" — a gap between men and women in lifetime earnings of around 20 percent attributed solely to having and caring for children, as calculated by the Association of British Insurers. The World Economic Forum has even recognized job sharing as a pathway towards "economic transformation" to create a more inclusive model of work.
Finding a new balance
The way Haasis and Nelissen came together is a story familiar to many in the corporate world. Working full-time in a global role with regular travel, while raising three young children and attempting to care for her unwell father, Nelissen felt she became "the worst version" of herself — in her own words, "a monster." "I felt like I was awful and didn't like myself too much," she acknowledges.
Haasis, meanwhile, had been on maternity leave, and after six months away from work, was starting to field calls inquiring not just about her return date, but whether she was ready to make the jump from mid-management to senior management.
"I had that crucial moment of, 'This doesn't feel right, I need to find a new balance between family and work,'" Haasis recalls.
Crushed by negative news?
Sign up for the Reasons to be Cheerful newsletter.
The pair had already worked together peripherally in sales and marketing at Unilever for a number of years, but after they ran into each other at a party and compared notes on their individual situations, they came up with a new idea: a job share. This immediately felt more appealing than asking to go part-time, which they both felt would almost be a demotion.
At the time, says Haasis, it felt "daring and daunting," as job shares were not yet common in the wider Unilever business. They created a proposal covering the benefits to the company and team, as well as downsides for their bosses, stakeholders and themselves, and how they would overcome these.
"Unilever was interested in increasing diversity, especially female diversity at a higher level, so they certainly didn't want to lose any of us," says Nelissen. "We both had a good reputation in the company individually, so when they saw our vision, they asked us to make it happen."
Fifteen years later, "Chan," as the partnership is officially known internally, is now the most senior job share in the Unilever DACHBNX (Germany, Austria, Switzerland, Belgium, the Netherlands and Luxembourg) business, running the ice cream division. They've paved the way for 62 other job share couples, consisting mainly of working moms with young children, but also a growing number of dads. The company currently includes 18 job share pairs. All jobs at Unilever DACH are now advertised as "shareable," and people returning from parental leave are proactively offered job sharing as an option.
"In terms of diversity, job sharing allows us to recruit people externally that are looking for part-time roles — that could be moms, they could also be people, who, for whatever reason, can only work or only want to work part-time. So it allows you to scan a much wider range of people," says Nelissen.
"You get access to very diverse talent, because you can move beyond the classic nine-to-five career person. Since this started, it's brought a different breed of people into the business."
The challenges of job sharing
While it sounds like an ideal solution, the challenges of job sharing are real, as Haasis and Nelissen identified in their proposal all those years ago. Two people working three days a week end up costing a company 20 percent more in salaries, and protocols need to be put in place so one shared role doesn't end up being double the admin and management for team leaders, and to prevent tasks from getting lost between the two sharers.
Those issues go some way towards explaining why job sharing hasn't been taken up more widely, despite the undeniable benefits. In 2022, for example, there were around 101,000 employees in job sharing contracts in the UK, dropping from 124,000 in 2021 —  just 0.31 percent of all UK employees. And in a 2023 survey of 5,139 UK workers by the Chartered Institute of Professional Development, 75 percent said job sharing was not available to them, despite better work-life balance being the second most popular reason people quit their job.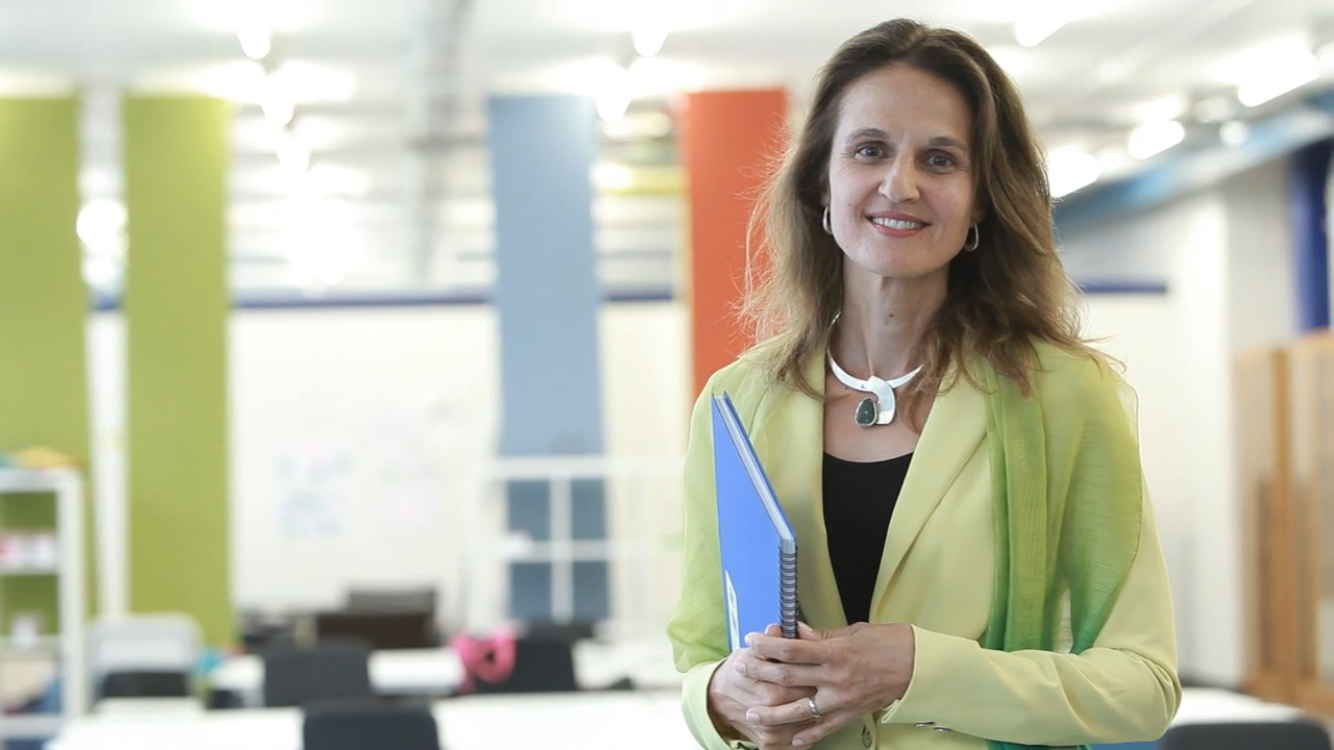 But this isn't the case everywhere. Switzerland proportionately has 10 times the amount of job sharers compared with the UK; 3.6 percent of all employees in the country were in a job share arrangement in 2021. The job share partner matching platform, We Jobshare, has 2,500 users, and has been adopted internally by a Swiss cantonal bank to help its employees find job share partners. We Jobshare is also establishing partnerships with recruitment companies to match candidates so they can be put forward for roles as a job share pair. 
"Job sharing can help many women when they are returning to work after having children, but we are also seeing a lot of interest from men, especially from the Gen Y and Gen Z demographics, who want to see men and women working in the same way," says Irenka Krone, We Jobshare's co-founder.
"Inter-generational job sharing is also very interesting, when two people are sharing a job and have a significant age gap between them," Krone notes. "This can benefit older people who want to reduce their work time, and younger people can learn from their experience."
The Job Sharing Report 2023, released by UK communications agency Empower, argues that "job sharing roles are a critical solution to many of the issues women most commonly face in the job market. … Job sharing could provide an opportunity for acceleration both in terms of participation and in advancement of women in more senior positions." It concludes, though, that "barriers in our working culture are preventing job sharing from becoming a mainstream working practice."
Recognizing this, Unilever has worked its way around the problems with job sharing. In the DACHBNX business, job sharers tend to work 50 per cent of the week each, so financially, it doesn't become unfeasible for the business. And when job sharing becomes unfeasible financially on a personal level, as salaries of course are reduced proportionately, job sharers are allowed to request a change to their contract if they want to go full time again. 
Haasis and Nelissen's "Chan" alias is also more than just an affectionate nickname: It symbolizes that despite being two people, they perform one role. "Chan" is the one invited to meetings, for example, rather than the two individually, and it's understood that between them they will decide who attends. It's important shorthand for ensuring working with job sharers is seamless for others — and continues to be an appealing way to work.
"We will never be in conflict, we will never be competing, it will never be about ego — it will always be about 'Chan,'" says Nelissen. "I want to make her look good. She wants me to look good. Because if 'Chan' works, it works for us."
link