Free employment program in B.C. helps newcomer immigrants kickstart their careers in Canada
3 min read
The Career Paths for Skilled Immigrants program offers career counselling, job search strategies, interview skills, and more to help immigrants thrive in Canada
Are you a newcomer to Canada with a degree in Engineering, IT, Dentistry, Law, HR, Research, Biotechnology, or Life Sciences? Are you looking to kick off your career here, but finding it hard to navigate the job market? 
If the answer to any of these questions is yes, The Career Paths for Skilled Immigrants program at Immigrant Services Society of BC (ISSofBC) is here to help.
The program pairs experienced career counsellors with clients to provide guidance with their career aspirations, skills, and experience, to support them in developing a career plan that aligns with their goals, and to show them how to navigate the Canadian job market.
For newcomer immigrants with degrees, it's understandable that starting — or restarting — a career in a new country can be daunting. However, a dedicated staff with a focus on a personal touch is where the Career Paths program stands out from the crowd. 
"I would say one thing that sets us apart would be the personalized service that we provide to the clients that we work with. Speaking personally, I've been able to build really strong relationships with the clients that I work with," says Liz Vermunt, Employer Relations Specialist at ISSofBC. 
Moving to Canada can be a dream come true for many immigrants, but it can also be a difficult transition. Even for those with years of experience in their field, the hurdles to get back into their career can be daunting. Obtaining a job interview can be challenging while navigating the process of re-credentialing, explains Vermunt, a former recruiter who recently joined the Career Paths team and is enjoying the opportunity to connect with employers or clients.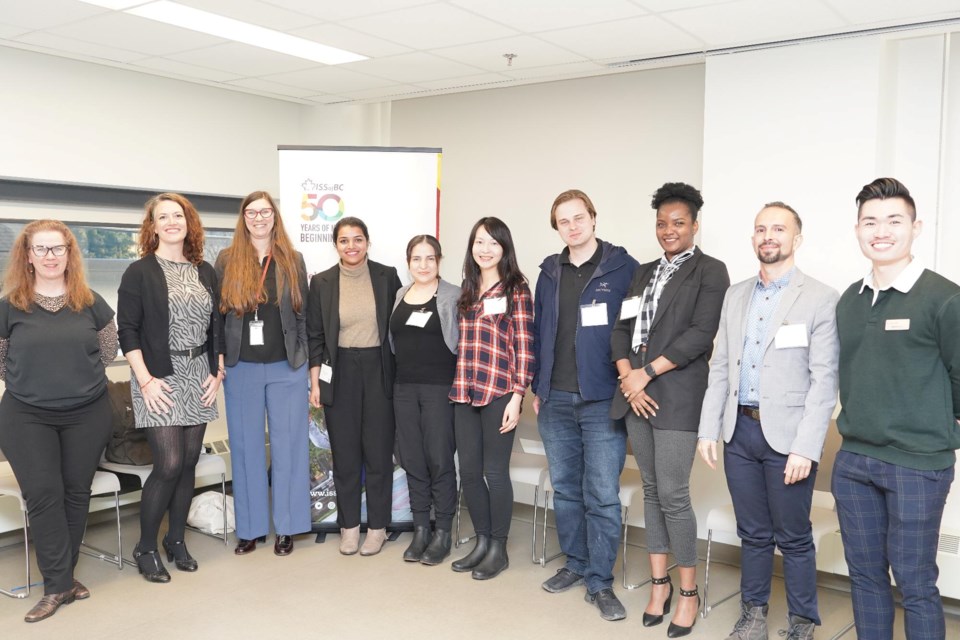 "I think that the dream of moving to Canada can burst quite quickly," she says. "Even to simply get someone to look at your resume, get into the interview side of things when you're in the midst of getting re credentialed, is proving to be extremely challenging."
"It is devastating, because the clients that I'm working with blow me out of the water with the resiliency that they have, but also the experience that they have in the education that they have," say Vermunt.
The program is tailored to the individual needs of the participants, whether they are looking for their first job or seeking to advance their careers, and provides guidance and assistance on a range of topics, including job search strategies, resume and cover letter writing, interview skills, networking, and more. The strategies are designed to equip the clients with the skills and knowledge needed to succeed in the Canadian job market.
"We really focus on what their goal is, and how we're going to get them there. Whether that's through interview coaching, whether that's the resume work, even if it's just pep talks to keep people going. Looking for work is a really challenging thing to do, it's really hard on you emotionally and spiritually," says Vermunt.
The Career Paths program has a team of dedicated professionals from ISSofBC who are passionate about helping newcomers succeed in Canada. Eligibility requirements have changed to include permanent residents and protected persons in Canada for the last ten years or less; up from the previous five year requirement. All previous applicants who were disqualified because they had more than five years stay in Canada are encouraged to re-apply.
If you are a newcomer immigrant who meets the criteria, visit issbc.org/ask to learn more about how the Career Paths program can help you launch your career in Canada.

link